Life Radio Staff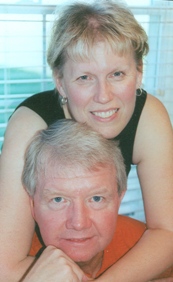 DAVID AND HARRIET CRAIG
David Craig is from Essex, Mo and is the General Manager of Life Radio, Today's Christian Hits! In February of 1979, as he sat reading the Bible at his kitchen table, he heard the Lord say, "Get on Radio and get on Television." That direction has guided him steadily during his ministry. As President & founder of DCM, he has a passion for using the media to preach the Gospel. DCM completed the purchase of Life Radio, 90.3 in March of 2007. David is a defender of the faith and delights in making others understand and come to know the Personhood of Jesus Christ. He has had many exciting adventures serving Jesus and is thankful to have been given the opportunity to be used by God for His Glory. He and Harriet have been married for 37 years. Harriet Craig is the Administrator for David Craig Ministries and is the Accounts & Sales Rep for Life Radio. Keeping up with David has been a real adventure, one that has opened up many opportunities for learning new things and meeting many different kinds of people. She likes to cook and truly enjoys family meals. As the Mom of four children, Matt, Rebecca, Liz & Sarah, and "Gran" to Nola, Rett & Findley, she gets to cook for a crowd. Dawn, Harriet's daughter-in-law, has made her "Grand" in the best sense of the word. Her favorite scriptures are about the Blood of Jesus, and its cleansing power. She also records the scripture liners for Life Radio and is frequently the hostess on "For Your Information" program.
GARY EXELBY
Gary Exelby is a native of the West Coast, and makes his home in Paragould, Ark. A veteran of the Air Force, he holds a Masters Degree in Operations Management as well as two Bachelors Degrees. He and his wife karen are members of Paragould Church of God. Having joined the station staff in June 2012, he is the Operations Manager and host of both Noon Worship Jam from 12 to 1 p.m. weekdays and of Clean Air from 3-5 p.m. weekdays.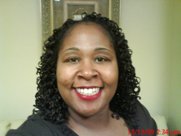 KAT SNEED
Kat Sneed is a native of southeast Missouri. She has a Bachelor of Arts degree in Psychology. She attends Mt. Calvary Powerhouse Church and is part of the nursery staff. She joined the Liferadio 90.3 family in April 2011 and is on air from 5pm - 9pm weekdays on "Soul Encouraging Evening".


PALMER JOHNSON
Palmer Johnson is our station engineer. PJ apprenticed with one of the true greats in the radio industry-his Dad. As a high school teenager, he went along side wth his Dad & acquired a knowledge in the field of engineering that spans "the good old days into the digital age." We count him as a real whiz with the ability to coax the very best out of our equipment as well as locating just what new equipment we need purchase to improve our sound and streamline our operations.